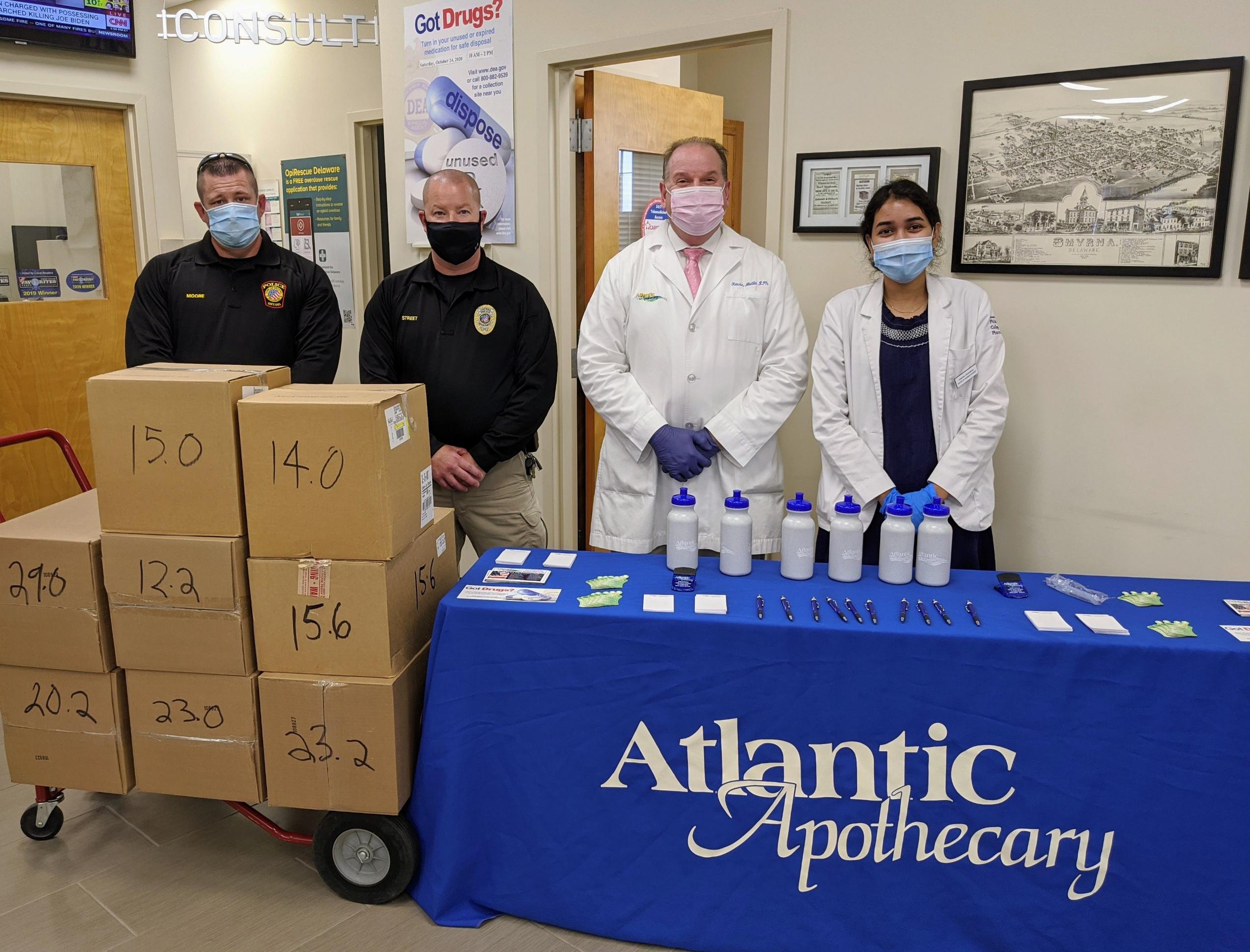 Most OTC and prescription medications can be disposed of in the household garbage, but there are some precautions that need to be taken.
Never flush medications down the toilet or drain unless instructed to do so. (ex. used and unused Fentanyl patches are recommended to be flushed to reduce risk of accidental exposure or ingestion)
Remove medications from the original container and mix it with kitty litter or used coffee grounds to deter pets and children from coming in contact with the medications
Before disposing of any medication container, be sure to remove any personally identifiable information such as patient name and address
Transdermal patches should always be folded in half so that the product sticks to itself prior to disposal
Syringes should always be disposed of in designated FDA-approved SHARPS containers. If an FDA-approved container is not available, a heavy-duty plastic container such as a detergent bottle is suitable. This container should always be labeled as SHARPS prior to disposal.
Aerosol medications such as inhalers should never be punctured or thrown into fire or incinerators
In addition to these everyday guidelines, National Take-Back days are an effective method of disposing of unwanted medications.
The Drug Enforcement Administration (DEA) has scheduled another National Prescription Drug Take-Back Day which took place on October 24th, 2020, from 10:00 a.m. to 2:00 p.m. (Come back soon for the next disposal date!) Atlantic Apothecary Smyrna is a host site for this event, and will have agents from the DEA and Smyrna Police Department assisting us to remove as much unwanted medication as possible. This is a great opportunity for those who missed the previous events, or who have subsequently accumulated unwanted, unused prescription drugs, to safely dispose of those medications.
Helpful Resources: