Get tested for COVID19 at no cost to you. (Read more information below)
Atlantic Apothecary is carefully following CDC guidelines to ensure our customers are safe and protected.
To keep our customers safe, staff are wearing masks and gloves. Surfaces are being cleaned regularly, and distancing precautions have been put in place for everyone.
Please take an extra moment to notice that our store hours have been adjusted, and for now we are only open until 7pm on Mon-Fri.
Don't feel safe coming inside? We offer curbside pickup. Text (302-508-3418) or Call (302-653-9355) us with your name and car model and color. Be prepared for us to call you as we may need additional details.
For Camden's location, call 302-697-9355 for curbside pickup.
Please do not enter our store if you are experiencing symptoms or have been exposed to COVID.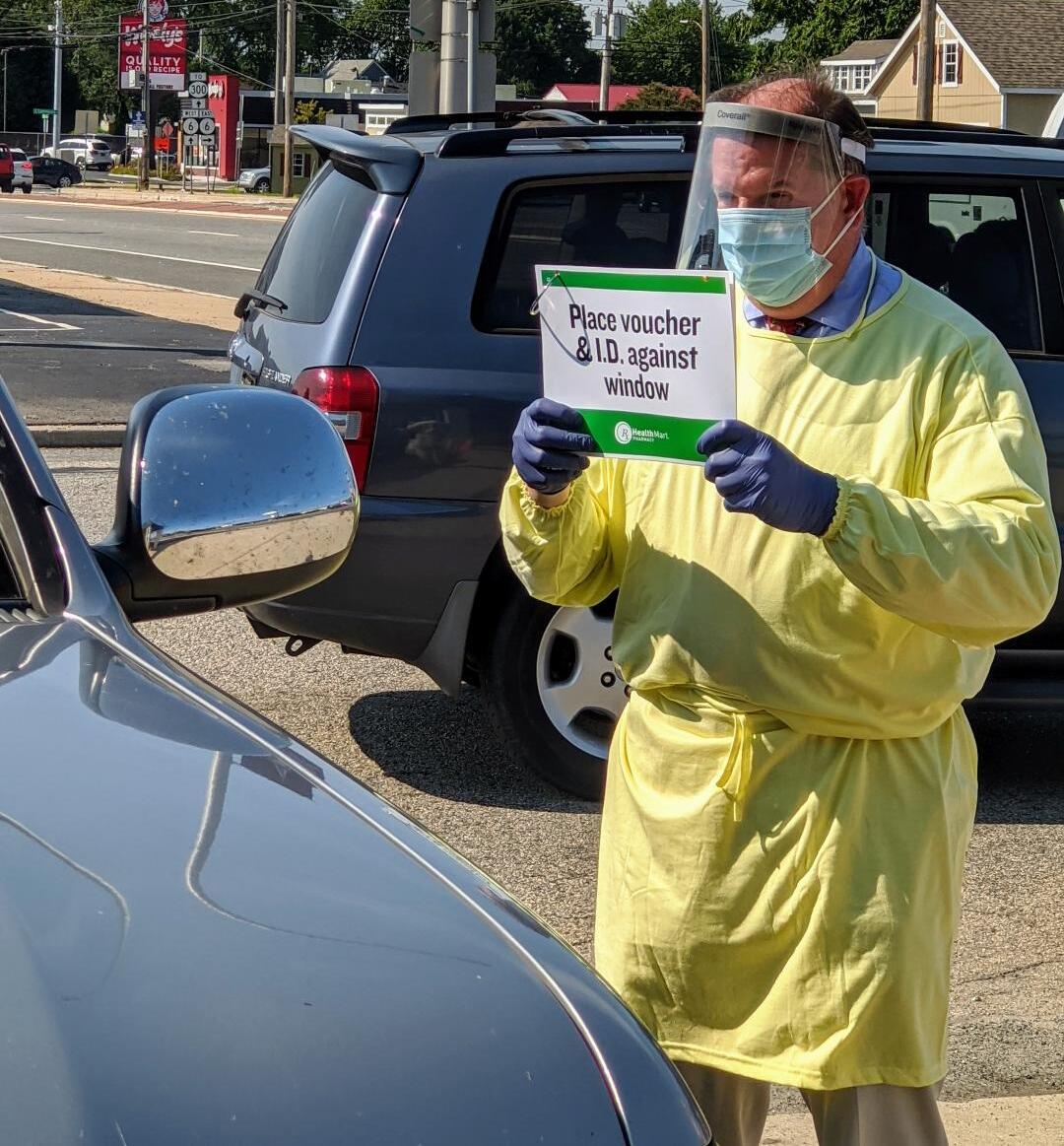 ---
How to Schedule Your COVID Test at Our Smyrna Location
Visit www.DoINeedACovid19Test.com to register and get results (once you receive email notification) Under Test Locations
Select Delaware
Select Atlantic Apothecary Camden
Complete a separate registration for each patient who would like to get tested. Watch the instructional video! Once the appointment is scheduled and the patient has been provided a voucher #, call Atlantic Apothecary in Smyrna at 653-9355 to notify the staff of appointment and ask any questions you may have. Be prepared to provide a staff member with the following information:
Name of patient
Date of birth of patient
Voucher #
Appointment date & time - When speaking with a staff member of Atlantic Apothecary Smyrna, let the staff know if you need to change the date/time.
When you arrive in our parking lot for your appointment, park in front of the orange cones and call the pharmacy to let the staff know you have arrived. Please stay in your car and remember to keep your windows up. The pharmacist will communicate with you by flash cards.
Please do not enter our store if you are experiencing symptoms or have been exposed to COVID.
---
For More COVID-19 Information
Please visit the following websites for more information on COVID-19 updates and more:
---